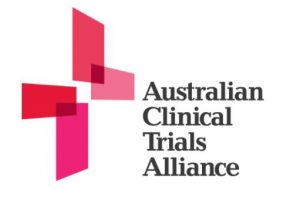 The ANZFPS is now an Affiliate Member of the Australian Clinical Trials Alliance, joining the collective voice in Australia for investigator initiated clinical trials and the clinical registries sector. Member benefits include:
Have an active role in helping to ensure that the public good trials and registries sector has a strong and effective 'collective voice' at the national level.
Help to shape healthcare and research policy that directly impacts your research.
A 'seat at the table' to ensure that your group is well represented and has the opportunity to influence and help drive ACTA's advocacy for the sector.
Ability to contribute to ACTA Roundtables/Working Groups/Standing Committees to ensure that issues impacting your field of research are communicated effectively to governments and key stakeholders.
Active promotion of the activities and achievements of your research group through ACTA publications, member profiles on the ACTA website and news listings on major publications and trial results.
Get connected: receive policy alerts & enewsletters, provide comments to inform ACTA submissions and rapid responses, and receive invitations to member forums/events.
Discounted registration to all ACTA conferences and events (for organisational members this is extended to all members of your organisation/group).