Estimating the effect of treatment on people who comply with allocated treatment in randomised controlled trial
Presented by the Australian and New Zealand Fall Prevention Society Early Career Researcher Sub-Committee
When: Wednesday 25th September
Time: 1230 – 1330
Where: Zoom webinar (registration details below or for local participants: Neuroscience Research Australia (NeuRA), Barker St, Randwick, NSW, John and Betty Lynch Seminar Room, Level 3; if you plan on attending at NeuRA please RSVP to m.taylor@neura.edu.au)
Register in advance for this webinar
After registering, you will receive a confirmation email containing information about joining the webinar.
Topic: Estimating the effect of treatment on people who comply with allocated treatment in randomised controlled trial using CACE (Complier Average Causal Effect)
Presenters: Professor Rob Herbert and Dr Nicola Fairhall. Prof Rob Herbert will provide a brief background on what it means to be a complier, the complier average causal effect (CACE), assumptions needed to estimate the CACE, and approaches to estimating the CACE. Dr Nicola Fairhall will discuss the practical application of CACE analysis using an example from one of her randomised controlled trials.
Prof Rob Herbert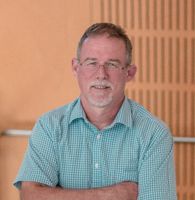 Professor Rob Herbert is an NHMRC Principal Research Fellow at Neuroscience Research Australia. He initially trained as a physiotherapist and has an interest in clinical research, particularly randomised trials of physical interventions for motor impairment. He is a Director of the Centre for Evidence-Based Physiotherapy which maintains the PEDro database (www.pedro.org.au), a unique database of randomised trials, systematic reviews and clinical practice guidelines in physiotherapy.
Dr Nicola Fairhall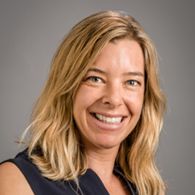 Nicola is a Post Doctoral Research Associate in the Institute for Musculoskeletal Health research theme within the School of Public Health, Faculty of Medicine and Health at the University of Sydney. Nicola worked as physiotherapist for twelve years before completing her PhD in 2013. Her research currently focuses on improving functioning in older people, particularly those who are frail.